The Story
OSTED traveled to London in July 2019 to record their first album with Kenny Jones from Alchemy Studio (BAUHAUS, DEAD CAN DANCE, THE SMITHS, BJÖRK…). This 10-track debut album « Blind Reflection » was released on November 29, 2019 in both CD and vinyl format.
Genre: Indie Rock, Post-Punk, Alternative
Watch the music video for "Our Past Just Disappeared"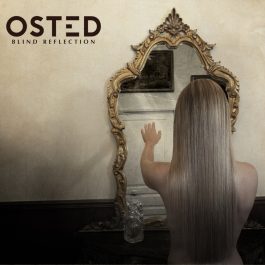 OSTED – Blind Reflection
The recording session of « Blind Reflection » took place in July 2020 in Alchemy Studio and lasted ten days. The working environment, the city, the professionalism and the experience of Kenny Jones; everything was gathered to make this record in the best conditions, while being an unforgettable experience for each of the members.